I know, I know, the Olympic games are over – and after watching nothing but sport for two weeks, the Paralympics seems dreadfully far away. With this in mind, I hope you will allow me to blog about one more Olympic ad campaign, to keep us all in the spirit of things.
It's very ironic that McDonald's is simultaneously the face of London 2012 and the face of morbid obesity. This has naturally caused controversy and several hilarious spin-off posters. However, painful as it is to say it, McDonald's has grasped this gigantic marketing opportunity with both hands and created some really fantastic adverts encompassing the true spirit of the games.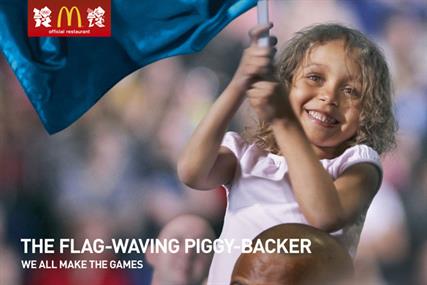 Olympic visitors probably first caught sight of McDonald's posters in train stations such as King's Cross and Euston. With the campaign taking up not one but a whole line of billboard spaces, they were rather hard to miss. Whatever sort of Olympic spectator you were – be it the come-on come-on come-on-er , the sulky pants or the get a better look-er, there was a fun poster for everyone and a touching reminder that 'we all make the games'. While I'm still not sure a Big Mac will be on the menu for anyone going for gold, they certainly made me smile.